There are not many people more familiar with Clearwater, Florida than Paul A. Gionis.  Born to Greek immigrant parents who settled on Clearwater Beach in the 70's, Paul grew up a "beach kid" fishing the shores of Clearwater Beach and helping his parents at their various beach businesses; Fritz's Market and the Waterfront Restaurant (now Clear Skyz Cafe) for those of you who were around in the old days.
In later years, Paul went on to attend Clearwater Central Catholic High School, the University of Florida and the University of Florida Levin College of Law where he received his law degree.
Upon graduating, Paul moved back to Clearwater to take a position with the Tampa satellite office of Jones, Verras & Freiberg, a New Orleans based mass torts law firm.  Paul later began working for the State Attorney's Office of the Sixth Judicial Circuit, so that he could gain trial experience.  Paul left the State Attorney's Office to engage in civil practice, and ultimately opened his own firm in 2011.  He currently specializes in trial and litigation practice, serious injury cases, eminent domain cases, real estate transactions and probate litigation.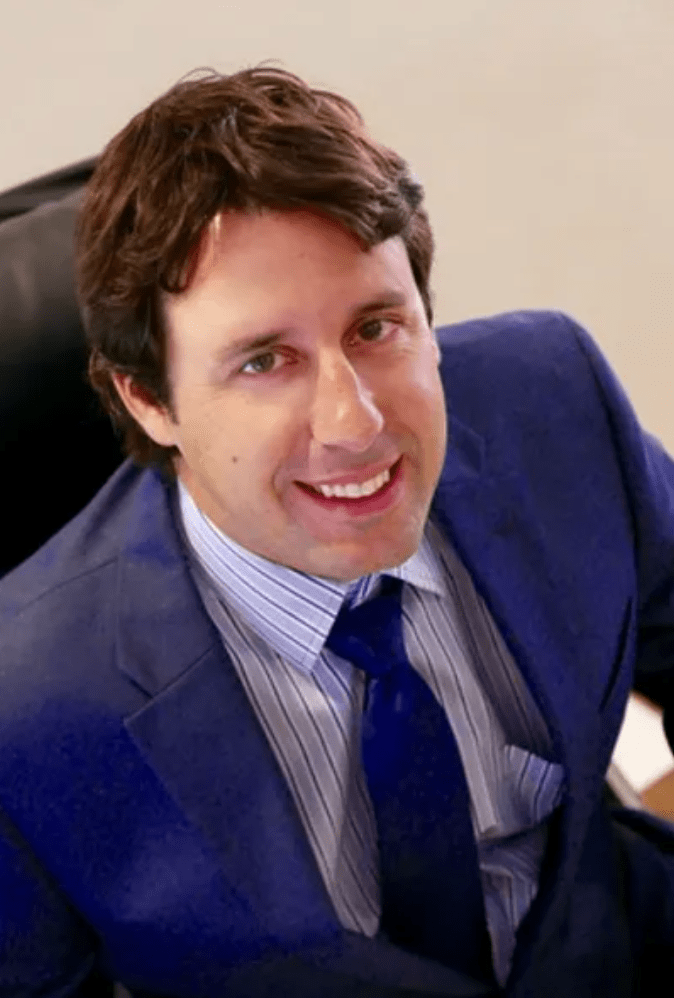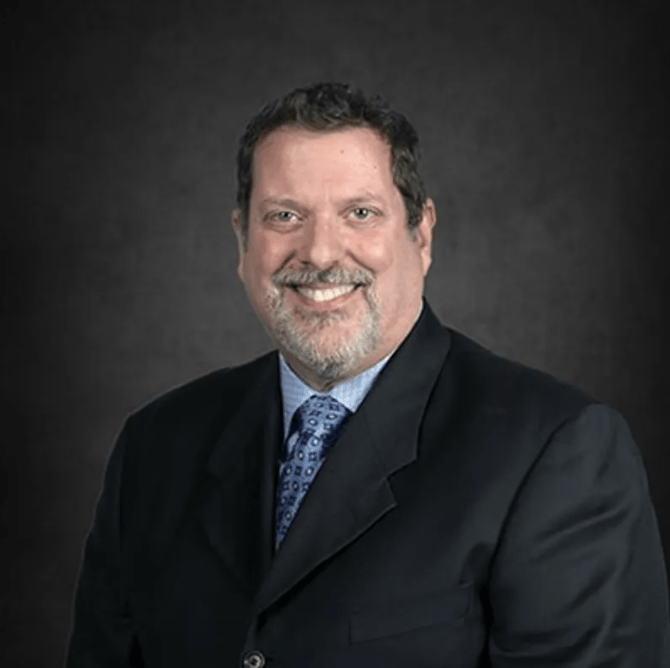 Mario Romero is an AV rated member of the Florida Bar and a Certified Civil Mediator.  He was born in Artemisa, Cuba, in 1966.  He was raised in Hialeah, Florida, and attended the University of Miami, where he graduated with a degree in electrical engineering in 1989.  He then attended law school at Tulane University and graduated with honors in 1993. 
Upon graduation, Mario moved to the Central Florida area and has lived here since 1993.  Initially, he worked at the State Attorney's Office of the Ninth Judicial Circuit were he had an opportunity to try dozens of jury trial cases.  Mario then worked for one a few defense law firms in Florida defending architects and engineers accused of design malpractice, and he represented multiple businesses, and insurance companies in a myriad of civil claims. In 2013, he joined a very large personal injury firm handling claims involving wrongful death, catastrophic personal injury, premises liability, automobile and trucking negligence.
In January of 2021, Mario joined Gionis, Lilly & Romero, PLLC, where he currently focuses his practice on personal injury and premises liability litigation. Mario provides aggressive representation while maintaining compassion for his clients. In each case, Mario brings his experience litigating cases in both state and federal courts, as well as significant trial experience as a civil trial lawyer.
Mario has been a member of the Florida Bar since 1993, and is admitted to the Southern, Middle and Northern federal district courts in Florida.  He has been a Certified Mediator since 2000.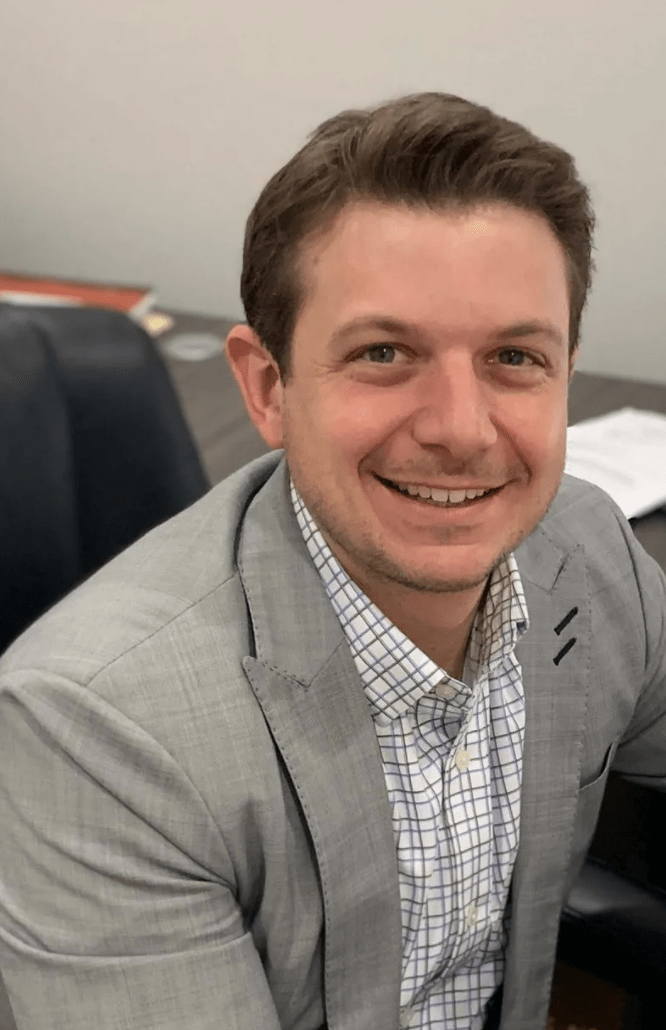 Jason M. Thomassy is an associate attorney with Gionis, Lilly & Romero, PLLC.  Jason currently focuses his law practice in the areas of personal injury litigation, commercial litigation, and real property litigation and transactional practice.  A 2010 graduate of Florida State University, something Paul and Scott try hard not to hold against him, he majored in International Affairs with emphasis on business.  
While at Florida State University, he was a four-year member of the Men's Club Soccer Team earning leadership roles as a captain and travel coordinator.  He also held various leadership positions in the Epsilon Zeta Chapter of the Sigma Chi Fraternity.  Following undergrad, he spent time working in the Florida State Legislature, particularly in Florida's House of Representatives.  During the 2010 election cycle, he served as acting Campaign Coordinator in one of the largest races in the Florida Senate.
Jason's legislative experience ultimately led him to law school at Nova Southeastern University Shepard Broad College of Law, where he earned his juris doctor degree.  Elected Chairman of the Student Bar Association Elections Committee at Nova, he created and implemented campaign rules and further oversaw all school-wide elections.  He earned a position on the Transaction Law Meet Team and was a Pro Bono Gold Member, the highest honor, having provided over 300 hours of pro bono work during law school.  He further served as a Volunteer/Fellow at the Legal Aid of Broward County, among other clerkships which included a two (2) year-long position with a large national real estate litigation firm and other political advocacy positions.  
Consistent with the deeply held community principles espoused by Gionis, Lilly & Romero, PLLC, Jason has continued to focus on community service as a young lawyer.  He is active in the Hillsborough County Bar Association, the Military Veterans Advocacy Committee – otherwise known as MVAC – and seeks to serve with and cultivate resources providing affordable and pro bono legal services to military veterans.  Jason has also held a leadership position with the Young Lawyers Division Events Committee of the Hillsborough County Bar Association, having been involved in organizing and overseeing various community outreach events.  He has also been a member of the J. Clifford Cheatwood American Inn of Court, where he had the opportunity to be mentored by some of the best and most influential attorneys in the Tampa Bay Area and state.  
Jason has been admitted to practice law in Florida since September of 2015, and possesses litigation, administrative claims, and appeals experience within State and Federal Courts throughout Florida.  He has successfully litigated against the largest law firms in the state and country and has been acknowledged for his legal writing and oral argument ability from many of the judges he has appeared before.  Jason pursues an active lifestyle and still thinks of himself as an avid golfer.  But, truth be told, he mostly enjoys spending time with his wife – also a local professional — and their two beautiful young children and dog.